Specifications
Package
Warranty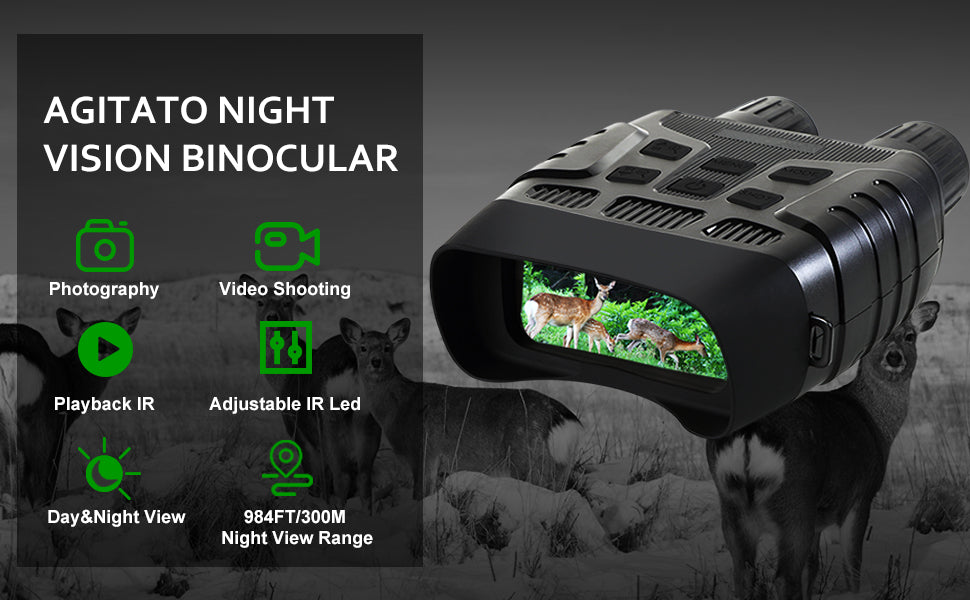 WIDE VIEW SCREEN: Night vision binoculars with 2.31" HD TFT screen makes it easy to see (even with glasses) and is a very clear picture, you don't always have to glue your eyes into the optical viewfinder. It combines an excellent fully multi-coated all-optical system with a video camera, 4X digital zoom and 24mm objective lens, so you can quickly capture the clear photo or hd video.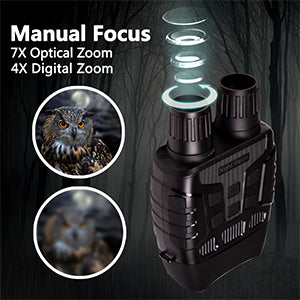 LONG DISTANCE VIEWING RANGE: With outstanding optical clarity, this night vision binoculars for adults enable you to observe targets quickly in total darkness and the range up to 984ft/300m.7 IR illumination levels are easily switchable while viewing. Buttons are readily accessible by fingers of both hands while holding the unit. Manual focus via left lens is straightforward - quickly adjust to get crisp image or video.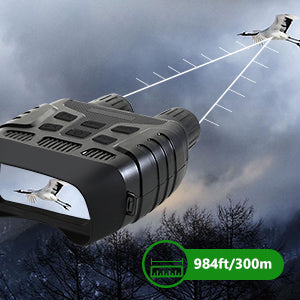 CLEARLY SEE IN 100% DARKNESS: While other night vision spy gear can't provide high-quality photos & videos without ambient light, drain your batteries within minutes or they are impossible to focus and zoom, the GlassOwl High-Tech Night Vision Binoculars feature an 850 NM infrared illuminator which allows you to view animals in pitch dark for hours. The focus is smooth making it simple to capture crisp photos & videos. Use the 4" screen to view them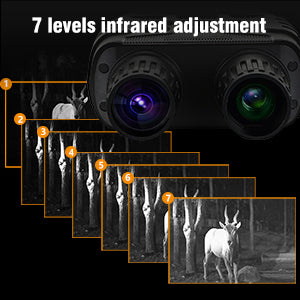 RECORD NIGHT TIME ACTIVITIES: If you like night hunting, animal spotting, or you need to check the surrounding area, monitor your cattle, see creatures in backyard in the dead of night, this is a must have item for you. JZBRAIN night vision goggles take clear image 1280x960pixel and 1280x960@30FPS video in darkness. The files can be transferred to your PC through the USB cable for a great storage of events to cherish in the future or to send to friends and family.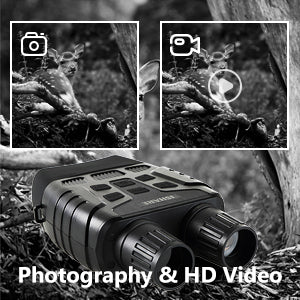 EASY TO USE: Night vision is powered by 6 x 1.5V AA alkaline batteries(Not Included). Support up to 32GB(not included).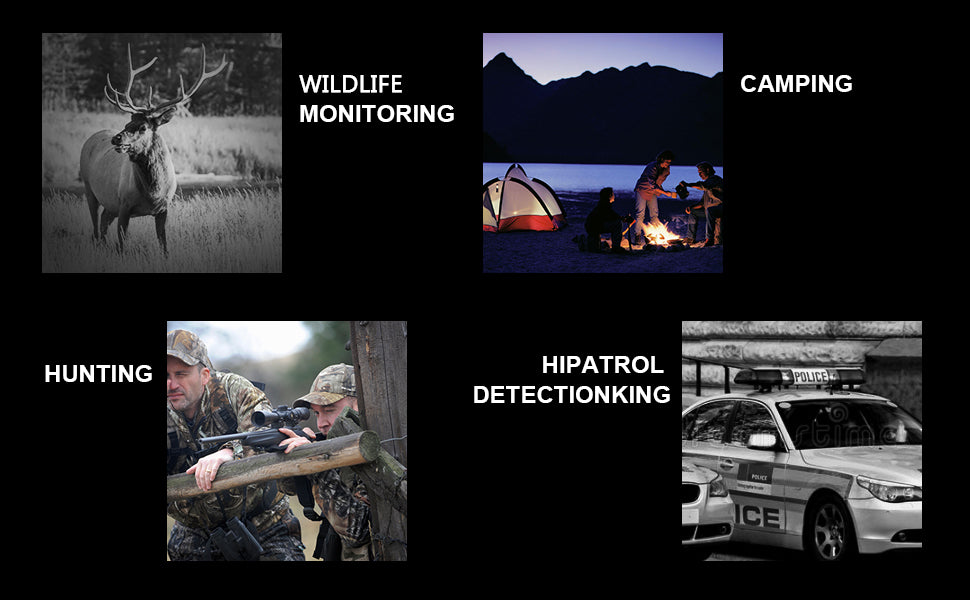 Product Specification:
IR LED: 850nm 3W Infrared LED,7 levels adjustable
Lens Angle: FOV= 10 °
Digital Zoom: 4 x
Minimum focusing distance: 3m
Photo Resolution: 1M (1280 x 960) VGA (640 x 480)
Video: 960P (1280x960 @ 30FPS) VGA (640x480 @ 30FPS)
Observation distance (in low light conditions): 3m ~ 8
Power Source: 6* 1.5V A Alkaline Battery (NOT INCLUDED)
USB: Micro USB 2.0
Operating temperature range: -20° to + 60 °
Storage Temperature range: -30° to + 70 °
Storage Capacity: Micro SD card,up to 32 GB (NOT INCLUDED)
What's in the package?
You will find into our Blaze Video package, your: Digital Night Vision Binoculars, Night Vision Goggles Takes Photo 960P Video from 984ft /300M Distance in Complete Darkness
It come with:
Trail Camera(s)
Instructions Manual - in English
Mini USB cable
Strap(s)
Not included:
More questions about our Camera, go to our Technical FAQs
---
When to use your Trail Cameras ?
Our Game Cameras can be used in many cases due to their highly flexible specifications: powered by battery, waterproof and best-in class camouflage. So feel free to use them everywhere and everytilme you need them.